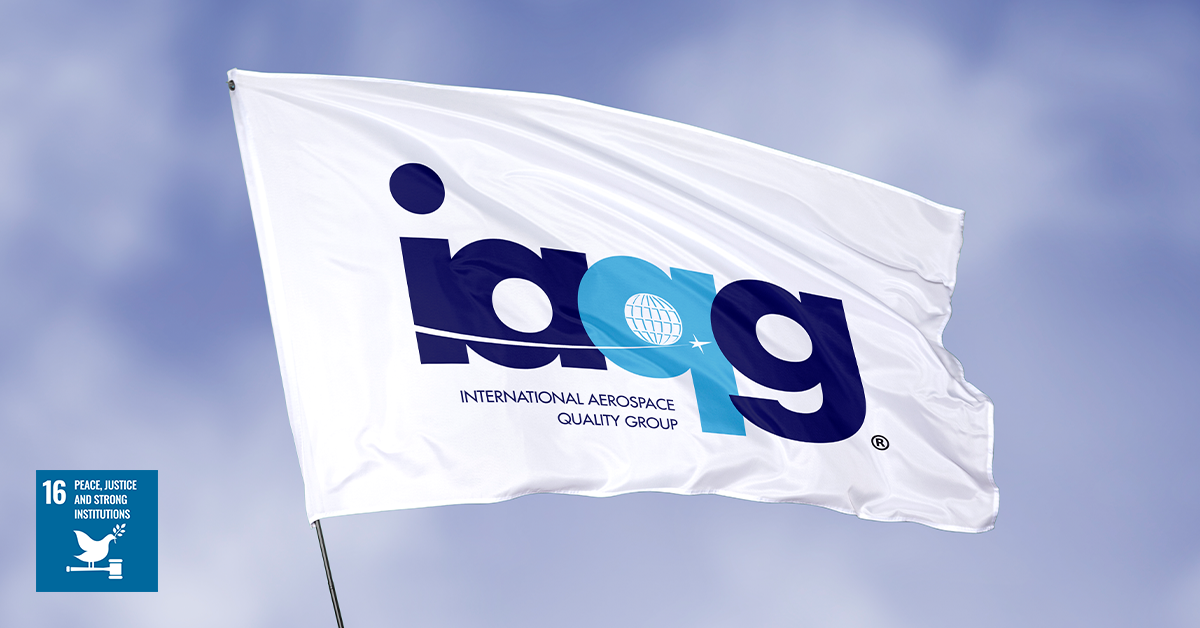 27 Jul

ATLA nuovo membro dell'International Aerospace Quality Group
ATLA è ufficialmente un nuovo Membro Affiliato IAQG (International Aerospace Quality Group), l'organizzazione mondiale per la Qualità delle industrie Aerospaziali e della Difesa.
La scelta, approvata dal Comitato Esecutivo dell'EAQG, sezione europea, ci permette di sedere accanto alle più importanti aziende del settore a livello mondiale, con l'obiettivo specifico di contribuire alla definizione di best practices in ambito Supply Chain e di condividere la nostra esperienza nel miglioramento continuo della performance – on Quality, on Cost, on time Delivery – attraverso l'intera catena del valore, rimanendo al passo con i mutamenti dei modelli di relazione tra Clienti e Fornitori.
Fondata nel 1998, l'International Aerospace Quality Group (IAQG) stabilisce gli standard di qualità della catena di fornitura mondiale dell'industria aerospaziale. L'organizzazione è composta da un numero ristretto di aziende associate ai settori dell'Aviazione, dello Spazio e della Difesa che progettano, sviluppano, producono e manutengono sistemi, sottosistemi e componenti.
Luca GANDINI, CEO di ATLA: "IAQG unisce i più importanti player nel campo dell'Aviazione, della Difesa e dello Spazio a livello mondiale. Entrare a far parte di questa importante organizzazione, rappresenta per noi un motivo di grande orgoglio, che ci rende ancor più consapevoli del ruolo centrale della Qualità, ad ogni livello. Celebriamo questo successo, che dimostra l'appartenenza di ATLA alla community aerospaziale di eccellenza, rafforzando le condizioni per un ulteriore vantaggio competitivo, come risultato di un impegno serio e costante da parte di tutta l'organizzazione".
---
ATLA new member of the International Aerospace Quality Group
ATLA is officially a new Affiliate Member of IAQG (International Aerospace Quality Group), the worldwide organization for Quality in Aerospace and Defence Industries.
The membership, approved by the Executive Committee of EAQG, European section, allows us to sit alongside the world's most important companies in the sector, with the specific objective to contribute to the definition of best practices in Supply Chain and to share our experience in continuous improvement of performance – on Quality, on Cost, on time Delivery – across the entire value chain, keeping up with the changing relationship models between Customers and Suppliers.
Founded in 1998, the International Aerospace Quality Group (IAQG) sets quality standards for the global aerospace supply chain. The organization consists of a small number of companies associated to Aviation, Space and Defence sectors that design, develop, manufacture and maintain systems, subsystems and components.
Luca GANDINI, CEO of ATLA: "IAQG brings together the most important players in Aviation, Defence and Space worldwide. To be part of this important organization, represents for us a reason of great pride, which makes us even more conscious of the central role of Quality, at every level. We celebrate this success, which demonstrates ATLA's membership in the aerospace community of excellence, reinforcing the conditions for further competitive advantage, as result of a serious and constant commitment from the entire organization".